VHC Brands Custom and Exclusive Programs
VHC Brands offers two special programs for retailers looking to acquire unique products, proven revenue generators, and gain market penetration in specific niches.




VHC Brands Exclusive Program
Our Exclusive Program grants retailers sole rights on existing VHC Brands product lines that have a proven history of strong sales.
VHC has several yearly launches of products in which we introduce new lines and phase out retiring ones. These launches are a great opportunity for retailers to take over the rights to programs that their shoppers love. Retailers can speak to an Account Manager at any time regarding a possible collection take over.
This program lets retailers gain a competitive advantage by obtaining a product that shoppers will find only through their business online and in store.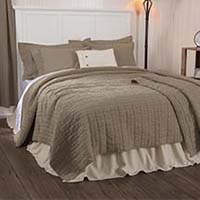 Quilts & Quilt Sets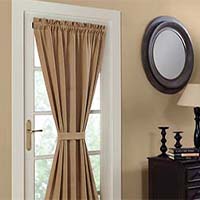 Window Treatment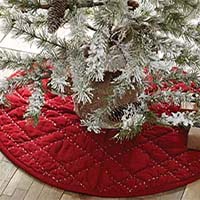 Holiday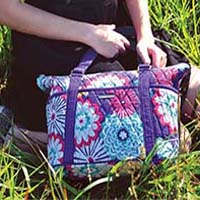 Handbags
VHC Brands Custom Program
The VHC Custom Program allows retailers to partner with us to create entirely new products that fit their exact needs, which then become exclusive to that retail partner. We leverage our core competencies of product development and logistics management to seamlessly create and deliver entirely customizable product lines. This program is not limited to just traditional VHC products. We partner with several advanced manufacturing plants and have a team dedicated to finding resources that deliver the best home textile products based on buyer specifications and inspiration.
Over the past 15 years, VHC Brands has developed and produced a broad variety of products for buyers who want custom, exclusive designs. Following are major categories in which products have been launched:
Bedding, bed sets/ quilt sets
Window Treatment
Handbags, Book Covers and Wallets – patchwork and printed quilted
Textile Wall Decor
Harvest and Christmas Trim-A-Home
Baby Blankets, Baby Quilts, Baby Bed Sets
Throws
Decorative Pillows
We can design and develop products that blend fashion-forward thinking with functional design. Based on your desired goals, our product experts can help you select the type and quality of materials to fulfill the desired function. This means more value-added selling points to your customers and differentiation from your competitors.
Your brand is dependent on more than advertising; packaging plays an important role in how customers perceive your products. Our skilled manufacturing partners can create custom packaging and labeling based on your specifications. Not only will VHC Brands deliver a high-quality product, but we will ensure that from box to home, your customers will be "wowed" by their purchase.
Our Custom Program is not just for retail; below are some other great uses:
To decorate hotels, lodges, and retreats and create an experience that will make your guests feel like they are truly on the perfect vacation.


To furnish your offices with unique décor which reflect your brand and reinforce your corporate identity to employees.


To decorate your lifestyle oriented elderly care facility or long-term medical facility


The following are general guidelines regarding how our Custom Program works:
Each SKU comes with standard photography package of one studio shot and one lifestyle image. VHC will provide propping, staging, and editing. Additional images may be purchased at $400 for bedding ensembles and $200 for non-bedding images.


Each product SKU comes with completed details from our Core Data database to enable you to launch your marketing plan. This includes information such as name, SKU type, dimensions, descriptive information, fabric details, and much more.


You must meet a minimum order quantity (MOQ) for production to begin on any Custom Programs. MOQ may vary based on the type of product being ordered and materials used in production. Please consult your product expert for details.


There is a 10% down payment requirement on custom orders which is due prior to start of production.


Production and lead time may vary depending on the type of product. Please consult your product expert for details.


Whether you want to take over a proven line with a history of success, or you want to design your own product that will fill untapped demand, our Custom and Exclusive Programs can fulfill your retail needs. Shoppers want unique products and our findings show they are willing to pay for it; both our Custom Program and Exclusive Program can satisfy your shopper's demand.
Fill out the form below for a free consultation with one of our product experts who can guide you through the process of obtaining your own custom or exclusive product line.
Custom Program Addendum
All VHC Brands custom products receive a standard front studio shot which features the product against a white background. Lifestyles may be purchased at an additional cost.
To bring you the lowest costs and highest return on investment, VHC Brands has developed stringent photography standards that encompass an entire range of propping, staging, and editing. These standards allow VHC to quickly provide photography and do so at a fraction of the cost which is then passed onto the buyer.
While VHC will work with the buyer to ensure that their photography needs are met, there is a fair market value charge of $400 per bedding lifestyle and $200 per non-bedding lifestyle. Special rates may be negotiated based on volume.
The buyer may provide specific instructions but where none exists they agree to accept standard VHC Brands photography, and that VHC is not bound to honor any requests to deviate from their photography guidelines. VHC does allow requests as to staging and editing of the product, but all additional propping must be supplied by the buyer at their cost and may delay delivery of the final product.
VHC reserves sole discretion regarding reshoots. If VHC commits an error which renders a photo unusable, they may opt to fix the issue in post-production or choose to reshoot. E.g., shooting a rustic bed set with coastal propping. Stylistic differences will be taken into consideration but do not constitute a reshoot or edit on their own.
VHC wants to ensure that you are completely satisfied with your custom order, from the design to the photography. These standards exist to provide the best photography to all buyers while allowing flexibility to tailor images to those who have additional needs.