VHC Brands Customer Testimonials
VHC is a home textile design/import/fulfillment wholesale provider, serving retail clients from niche and independent stores to online, mass retail and exclusive-product partners. VHC Brands, Inc. Products include Holiday/Christmas/Seasonal home textiles with Trim-A-Tree and Trim-A-Home as anchor categories. Bedding includes patchwork quilts, duvets, wholecloth quilts, and shams, Euros, pillow cases, and bedskirts. VHC also offers a wide range of Window Treatment, Table and Kitchen Textiles, Rugs, and the Bella Taylor handbag/wallet collection. Exclusive selling opportunities and products are available in all categories.
To learn more about our Custom & Exclusive program Click Here. if you have any question please contact us at or call us at 417-334-3099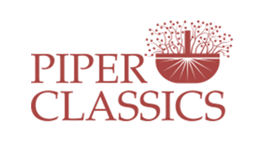 Janine Dawn Bosh
"VHC has been a pleasure to work with. We appreciate the quick turn around time on orders and regular flow of new products. It's clear that they care about their customers and have a desire to be at the forefront of the industry - which makes them a good partner for us! "

Melissa
Retro Barn Country Linens
"We have been selling VHC Quilts for 10 years and we have been quite pleased with their quality. When that first box arrived, we were not sure what to expect. We've all seen cheap so called "patchwork quilts" at the local discount stores... Well, this quilt had nothing in common with those! It was more like something you saw at your Gran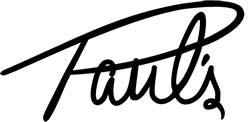 Gerry Reyelts
Paul's Home Fashions
"VHC Brands is a great company to work with! My Account Management team is very knowledgeable about their products and our industry, and I trust them to consult with me on making the best purchasing decisions." Click here to view the full story.

Jennifer Tesoriero
"As a dealer for over 14 years, we've witnessed the evolution from Victorian Heart Co., a smaller country patchwork quilt company, into VHC Brands, a market-leader in the industry with ever-updating and expanding product lines. All the while, VHC has maintained the feel of a small, family-run business, which we've truly come to value. VHC designs are exceptionally made, and we are proud to offer such quality product to our customers. The ordering process is streamlined and simple, and we appreciate the supporting data and product photography that VHC provides. We're impressed with VHC's Custom and Exclusive Programs and have confidence in their team to bring our designs from vision to life. The BitLoom Co. looks forward to many more years partnering with VHC Brands."